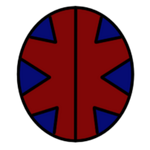 Tilasm (ティラスム Tirasumu) was the original ancestor and founder of the House of Tilasm. He was a skilled talismen magician and contributed to the defeat of Mythos. His ancient relic is the Amulet of Tilasm, which he carved from his own shell.
Known descendants
Trivia
Tilasm's name comes from the Arabic word for talisman.
Tilasm's name was later adapted by his descendants as a surname.
Ad blocker interference detected!
Wikia is a free-to-use site that makes money from advertising. We have a modified experience for viewers using ad blockers

Wikia is not accessible if you've made further modifications. Remove the custom ad blocker rule(s) and the page will load as expected.