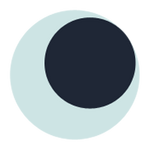 Luna (ルーナ Ruuna) was the original ancestor of the House of Luna and the adopted sister of Sol. She was a powerful magic user, able to manipulate lunar energy, gravitational fields and reflections. Her sacred relic is the Halberd of Luna. Every descendant born to her bloodline has always been female until the birth of Koray the Eagle.
Known descendants
Trivia
Luna's name derives from the Latin word for the moon.
Ad blocker interference detected!
Wikia is a free-to-use site that makes money from advertising. We have a modified experience for viewers using ad blockers

Wikia is not accessible if you've made further modifications. Remove the custom ad blocker rule(s) and the page will load as expected.