Lobo the Wolf


Lobo is a cyborg technomage and next in line as family head to the House of Galen.

Personal data

Real name

Lobo Galen
Age
23
Gender
Male
Species
Mythsetian wolf/cyborg
Morality
Good

Living status

Alive

Additional info
Origins

Place of origin

Mythsetia Veil
Nationality
Mythsetian
Appearance

Eye color

Pale blue

Fur color

Light greyish brown, dark pale brown
Height
3"7' (110 cm)
Weight
104.6 lbs. (52 kg)
Relationships

Love interest

Inari the Fox
Father
Anubis
Siblings
William, Jacqueline
Cousins
Okami, Ezo
Uncle
Fenrir
Ancestor
Galen
Affiliation
House of Galen, Mythsetia Veil
Friends
Umber, Raphaella
Enemies
Garnett
Powers and skills
Powers
Technomage abilities, enhanced strength
Skills
Hacking, computer skills
Weaknesses
EMP, magnetic fields
Equipment
Cybernetic arm, cybernetic ear

Production notes

Created by

Zephyros-Phoenix

Appearances

Whitewash (mentioned)
Hostile Encounters
Rise of the Titans
Bloodlines
"
There's nothing wrong with seeking technological means to improve yourself. It's called survival of the fittest for a reason.
– Lobo the Wolf
"
This page is comprised of Lobo the Wolf's relationships with various other characters he interacts with.
Affiliations
Lobo is a member of the House of Galen. Lobo displays an intense loyalty to his family, especially when it comes to his ancestry and is easily angered when someone insults his family.
Relatives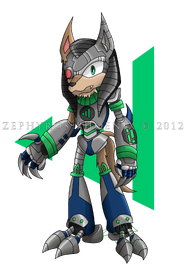 Anubis is Lobo's father. Lobo is very close with his father, who has been preparing Lobo to succeed him as family head. He greatly looks up to his father as a wise and strong warrior despite suffering the loss of his own powers. Most of his father's time is spent training and preparing Lobo to one day take over as family head. Lobo is also highly protective of his father and is aware of how sensitive his father has become since losing his powers and becomes angry and defensive when Anubis is insulted or if someone insinuates that Anubis is weak.
Ezo and Okami are Lobo's younger, paternal twin cousins by six years. Lobo has a close relationship with his two cousins, but any other details of the relationship are unknown.
Fenrir is Lobo's paternal uncle. However, because of Fenrir's death prior to the story, any relationship they shared is unknown.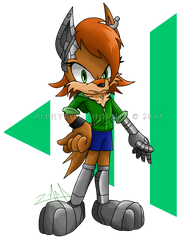 Jacqueline is Lobo's younger sister by eleven years. As the two children of their father's that receive the majority of his attention, Lobo and Jackie often end up training together. Their shared training sessions has forged a strong bond between the siblings. Unlike Jackie's view of her other older brother, William, she greatly respects Lobo because of his power and discipline. Lobo shares this view and respect for her and retains a slightly protective nature over his little sisters, despite knowing how capable she is of taking care of herself.
William is Lobo's younger brother by eight years. Because of the amount of time Lobo spends training with Anubis to one day take over as family head, he ends up spending little time with his brother. Though Lobo laments he would like to have a closer relationship with his brother, he knows he must focus on his training.
Friends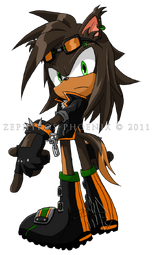 His closest friends are Umber Mythos and Raphaella Arch, whom he grew up with. When Lobo is not with his family, he is most often with them. With Raphaella, Lobo was one of many trying to convince Umber to usurp Garnett and supported the plot to depose Garnett and replace him with Umber. After Umber took a beating from Garnett, Lobo and Raphaella tended to him before Lobo helped him back to his home.
Love interest
Inari of the
House of Divinus
harbors a strong crush on Lobo, which he is largely unaware of. Despite this, Lobo is nice to her and greets her when he sees her, but his relationship with her has not expanded beyond that.
Ad blocker interference detected!
Wikia is a free-to-use site that makes money from advertising. We have a modified experience for viewers using ad blockers

Wikia is not accessible if you've made further modifications. Remove the custom ad blocker rule(s) and the page will load as expected.