Kuwaga the Beetle

Personal data

Real name

Blake Tilasm
Alias
Kuwaga
Age
21
Gender
Male
Species
Mythsetian stag beetle
Morality
Good

Living status

Alive

Additional info
Origins

Place of origin

Mythsetia Veil
Nationality
Mythsetian
Appearance

Eye color

Yellow

Skin color

Dark Green

Scale color

Blue, dark blue, peach
Height
4"1'
Weight
96 lbs.
Relationships

Love interest

Sapphire the Kelpie
Siblings
Kabuto
Ancestor
Tilasm
Friends
Ezo, Okami
Enemies
Garnett
Powers and skills
Powers
Talisman magic, durable exoskeleton, flight, super strength, wallcrawling
Skills
Talisman carving
Weaknesses
Talisman magic dependent on energy and concentration, vulnerable during shedding of exoskeleton
Equipment
Talismans, horns

Production notes

Created by

Zephyros-Phoenix

Appearances

Whitewash (mentioned)
"
Kuwaga's always been a little shy, especially when Sapphire's around.
– Kabuto the Beetle
"
This page is comprised of Kuwaga the Beetle's relationships with various other characters he interacts with.
Affiliations
Kuwaga is a member of the House of Tilasm.
Relatives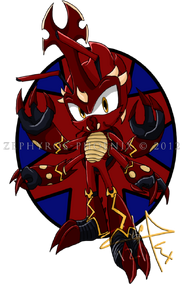 Kuwaga was raised by his brother Kabuto and therefore has a strong bond with him. Kuwaga holds high admiration for his brother.
Love interest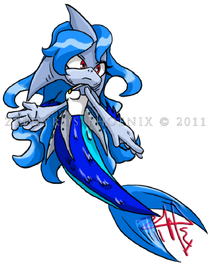 Since he was a child, Kuwaga has harbored strong feelings for the beautiful and elegant Sapphire of the House of Mythos. Deep down, Kuwaga is deathly afraid of rejection, especially from her. As a result, he tends to keep his distance and admire her from afar. Despite this, he tries to help her out whenever he can with any task she has.
Friends
As the only other pair of twins in the Mythsetia Veil, Kuwaga and his brother get along well with the twins Okami and Ezo of the House of Galen.